Working with social media has its perks. For instance, we can easily work from home or from wherever we choose. Just give us a laptop or a smartphone, electricity, wifi and we're good to go. Working from home instead of the office can be tricky though. Distractions are lurking everywhere: family members, household, Netflix, phone calls, etc.
We have put together these tips so that you can be as productive as possible while working from home.
1. Set up a Beautiful Work Space
Do you have a desk or even your own study? Great! If not, no problem. Even the smallest apartment has room to set up a nice workspace.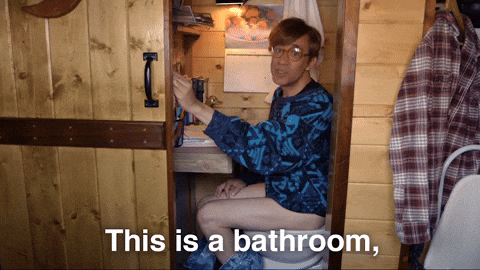 It is important that your home office is clean, tidy and looks appealing so that you really feel like sitting down there. Of course, "appealing" means something different for everyone. Plants, photos, candles, music … Let your sense of aesthetics run wild.
It is also helpful to only deal with work-related topics at your workspace. This way your home office will be associated with concentration and productivity and not snacking, procrastinating or online shopping.
2. Organize your Day
This is super important! In order to prevent work and private life from mixing up, it helps immensely to set a clear timetable for working hours. For example, you could say that you work from 9 a.m. to 1 p.m. and then again from 2 p.m. to 6 p.m. During these 8 hours, 100% of your focus belongs to work. The rest of the time you should devote yourself completely to other activities. Of course, deviation from your schedule might occur every now and then. With a clear schedule you'll be able to get back on track quicker though.
Try creating a morning routine that will get you in the best possible mindset for your upcoming workday. Elements for this could include: Walking the dog, listening to podcasts, having breakfast with the family, meditating, drinking coffee, doing sports … Everything that wakes you up, makes you feel comfortable in your own skin, or feels positive and motivates you for the upcoming day is perfect.
A routine for ending your day of work is just as important. It is designed to make you aware again of what you have achieved today and what you have to do tomorrow so that you start your evening satisfied and with a clear head. Take the last half or quarter of an hour of work to check your e-mails one last time, answer last inquiries or put them on resubmission, plan your tasks for the next day, briefly connect with your colleagues and clean up your workspace.
3. Plan Tasks and don't Take on Too Much
Planning your tasks is just as important as your daily structure. As already mentioned, the last hour of the day is great for planning the tasks for tomorrow. We recommend that you take on three tasks that you will do the next day, no matter what. Ask yourself: What are the most important things I want to achieve?
Write down your three tasks and tick them off one by one over the next day. Once you've done all three, you're happy with yourself because you've done what you set out to do and you feel productive. You will surely do more than these three tasks, but if all else fails you will at least have done the most important things.
Be careful though. It is essential that you do not undertake too many or large tasks at once. A huge pile of work can slow you down before you even start. So choose three tasks for the day that can be done. You can split larger tasks into several smaller tasks if necessary.
Automated processes help you to take care of your tasks faster. With Fanpage Karma you can plan your posts and publish them automatically. Try it free for 14 days!
4. Keep Distractions out of Reach
Do you know that situation? You just sat down and started to work when your cell phone rings … and you pick up the phone.
If possible, eliminate everything that could distract you from work from your work place. Private messages can splash on you through many channels and social media managers are particularly at risk because they are constantly online on Facebook & Co. A good way to keep private messages away from you is to use the do not disturb mode. You can set it up on all of your devices and you won't be distracted by sounds or notifications for certain time periods.
Use the personal status of your team chat to inform your colleagues that you are not going to reply to messages. This way everyone knows and you can withdraw from communication without a guilty conscience.
Tools like Rescue Time track your screen time and tell you how much of your time you spend on which pages and apps. This can help you identify where you are wasting time.
Once you've focused a set time, give yourself a well-deserved break.
5. Take Breaks for Fresh Air, Exercise and Wellness
Breaks are essential for high productivity. They offer your brain time out between phases of high concentration and recharge you for the next round. Use your breaks to get some fresh air, go for a walk, talk to people who are good for you, take a nap and enjoy delicious meals. It would be advisable not to spend your breaks on the screen, but hey, if an episode of Friends makes you laugh, that's great too. The main thing is to relax.
6. Be Clear about Boundaries with Family and Roommates
If you don't live alone, clear boundaries are necessary to work productively, as small children, spouses, and roommates are likely to grab your attention. Communicate your working hours to family members and roommates and ask them not to disturb you at your work space. Make sure to schedule shared times for coffee or breakfast in between. It can also be a good idea to buy noise-cancelling headphones to be equipped against noisy neighbors.
7. Communicate Closely with Colleagues
Working from home it is all the more important to stay in close contact with your colleagues to maintain a sense of community and to be as productive as possible together. At Fanpage Karma, for example, we opened the Slack channel "Signs of life", in which everyone briefly notifies the team of their coming and going in the mornings and evenings.
Tools like Zoom, Google Hangouts, Slack and the like give you the opportunity to hold meetings as if everyone were in the same room. Make sure to use the video function. It makes a huge difference whether you only hear your colleagues or see them, too. Of course, you need to make sure to have combed your hair beforehand, which leads to our last tip …
Are you wondering how you can optimize your social media management from home? With Fanpage Karma, the entire social media team can work together in one tool: create and plan posts, answer messages from the community, analyze posts and profiles and much more. Join us for a free two-week trial!
8. Always Look Presentable
Setting the alarm to 8:58 a.m. and crawl in front of the screen at 9:00 a.m. just in time for work. Who hasn't tried this? But let's be honest, experience shows that this is not the best way. How you look has an effect on your self-awareness and thus on your level of productivity. So take a shower, dress up, and get ready as if you were going to the office. When you sit down at your workplace like this, you feel professional and are nice to look at for your colleagues.
Do you have more good tips to help working productively from home? Let us know in the comments!
You know what to do! Now let's have fun and be productive!
Optimize and automate your social media management
If you would like to track your success, automate your posting and manage all your social media pages over one tool, then try Fanpage Karma for free.